6 juin 2023
Tips to Make Amazing Social Media Videos
By Marc Burger, Content Manager
Want to make videos that really get seen on social networks? Here are some tips for making great social media videos!
Nowadays, social media videos are the increasing trend in marketing efforts of many companies. Indeed, 86% of advertisers use them in their marketing and sales strategy. What can explain this massive success of social media videos? There are multiple reasons for this phenomenon.
First and foremost, they help your target audience be more aware about your brand, as well as your products and services. Also, they help businesses grow their following and their sales in the process. Eventually, they improve social engagement because they boost brand loyalty, improve lead generation, and are often the starting point of interesting conversation. This is especially true if your video goes viral on social media!
However, creating great videos for social media is not given to anyone. Small businesses might even struggle getting enough budget to create the videos of their dreams. Nevertheless, with the right social media video maker, creating your promo videos or video ads will be the easiest thing in the world. Here are some valuable tips to help you create amazing social media videos.
Tip #1: Know Your Audience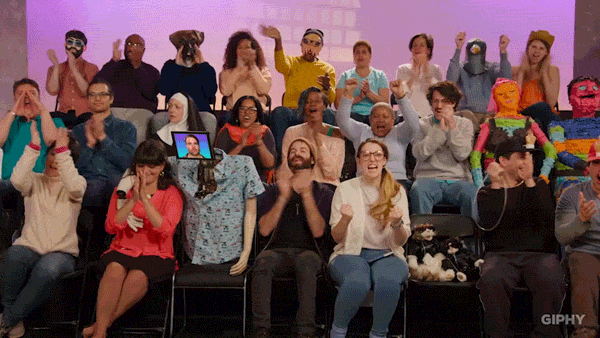 A target audience on social media refers to a specific group of people sharing the same behaviors and demographics. Knowing your audience is very important because it will help you find the people who will resonate the most with your products and your brand ethos.
To help you find your audience, you can start creating personas of your ideal customers. Who are they? You must be very specific on elements such as their age, gender, education, occupation, income levels, the place they live, their hobbies, and marital status. This will help you curate relevant content for your potential viewers.
Moreover, you can find your audience by using audience insight tools on social media platforms, such as Facebook or Pinterest Insights. These tools will help you analyze the preferences of your audience, and the way they interact with different types of content.
Finally, don't hesitate to send surveys asking your subscribers about their social media preferences. When you receive new subscriptions to your email list, you can ask them their favorite social media platforms and invite them to join you by sharing your profiles.
Tip #2: Define Your Goals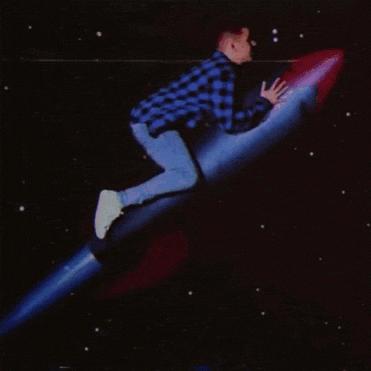 Besides knowing your audience, defining your goals will help you create the best content for your viewers.
Goal #1: Raising brand awareness
In this case, you want to reach new customers. For instance, you want to capture your customers' attention or increase traffic to your website. In this case, you must favor animated videos, promo videos or ads. Don't forget to make them eye-catching as well. Your videos must show who you are, what your brand offers, and what differentiates you from your competitors.
Goal #2: Generate demand
At the consideration stage, you want to generate more demand for your products and services, even if your viewers already know your brand. In this case, you can rely more on how-tos and tutorial videos to show your product in action. Thus, your customers will envision how they can use the product themselves and how they can benefit from it.
Goal #3: Drive conversion
At the decision stage, your main goal is to turn your prospects into buying customers. Here, you can use customer testimonial videos to show the real potential and payoff of your products and services.
Goal #4: Educate customers
At the adoption stage, you educate your customers about your products and services. This goal appeals for energetic, long-form educational videos on platforms such as YouTube, IGTV, or Facebook. Indeed, people are more willing to spend more time watching and learning about your products on these platforms. The content to favor here are how-tos, webinars, and live streams.
Tip #3: Plan Your Video Content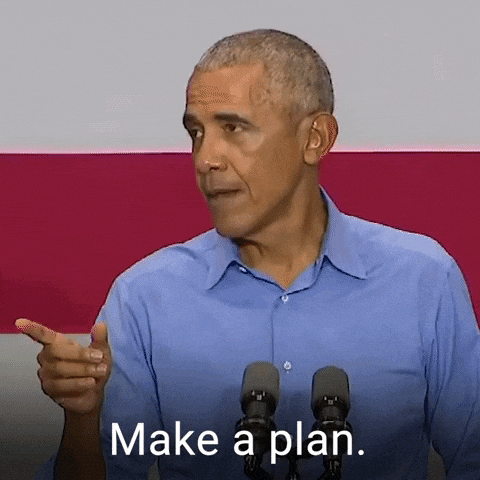 Before publishing your video content on social media, you must have a clear strategy. Indeed, all social media platforms have optimized publication hours.
Moreover, some content is more adapted to certain social media platforms than others. Here are some tips to plan your video content effectively:
· Map out a content calendar for all your social media platforms
· Create a storyboard for your short-form videos
· Write copy for your short-term videos and stories
· Batch and edit your video content with the appropriate social media video maker.
Tip #4: Keep it Short and Engaging
Did you know that very few people watch social media videos if they last more than 15 minutes? Consequently, keep your videos short and easy-to-consume while providing value. Indeed, your social media videos must capture attention, share the message you want to convey, and get your viewers to act in a short span of time. Here are some tips to create more engaging videos:
· Make impactful intros with thought-provoking questions, strong hooks, powerful visuals, and appealing music,
· Include your graphic charter, your logo, your text font, and your tagline to make your brand more recognizable,
· include some teasing elements in your intro to leave people curious and yearn for your message.
Tip #5: Optimize for Mobile Viewing
According to a study from Nielsen, comScore, and SmartInsights, the average person spends four hours a day on their mobile device. This means that people have more access to social media videos through their mobile phones. That's why it is critical to optimize your social media videos for your mobile devices.
Also, optimizing your videos for mobile devices means that you must consider two basic video aspect ratios: horizontal and vertical. You must make sure that the video fills as much of the screen as possible. For that, you must know the nuances of each format. For instance, Facebook recommends a 4:5 aspect, but a full 9:16 vertical for stories placements.
However, you must keep in mind that not all the platforms are similar. Indeed, a 2:3 ratio is well-suited for Facebook but this format will not work on Instagram.
Here are some tips to optimize your social media videos for mobile devices:
· always choose mobile-friendly fonts, such as Open Sans or Roboto,
· use legible text,
· ensure that you get seamless playback on your mobile devices.
Tip #6: Leverage Visual Storytelling
Do you know the saying: "A picture is worth a thousand words"? Visual storytelling enables you to create a personal connection with your audience by delivering a message that touches their core emotions.
This means that your video must be visually appealing and engaging, while sharing a compelling story. A great video with effective storytelling includes wit, relevance, and value. This will enable your viewers to stick around and to be hooked to your message.
Here are some tips to leverage visual storytelling in your social media videos:
· use captivating images (you can use watermarks if necessary),
· incorporate emotions to speak to your viewers,
· create narratives to resonate with your audience,
· use effective transitions,
· include text overlays or captions to enhance your visual storytelling.
Tip #7: Pay Attention to Audio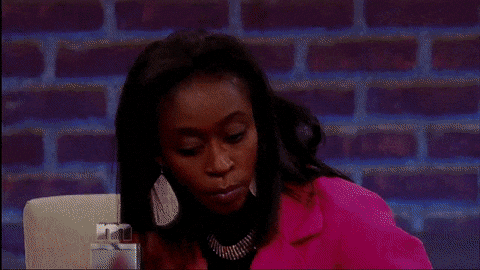 Audio is very important in social media videos. Indeed, the more your video meets professional standards, the better your brand reputation is upheld. Before filming, ensure that your equipment is set up correctly. Always test your camera, microphones, and props to get the right lightning and the best audio quality. All of this will be timesaving during the editing and post-production phase of your videos.
Also, to enhance the audio quality of your videos, you can use professional voiceover and a soundtrack representing your brand the best.
Tip #8: Optimize for Each Social Media Platform
Each social media platform has its own technical video specifications that creators need to follow to get optimal content performance. As social media platforms add more features, it is confusing to know what types of video content you can upload. Here are some video specifications for the most popular social media platforms:
· Facebook: landscape, portrait feed videos, live streams, and stories,
· Instagram: landscape, portrait feed videos, live streams, stories, and reels,
· YouTube: landscape, portrait videos, live streaming, YouTube shorts,
· TikTok: portrait feed videos, live streaming, stories.
Reformatting your video manually can be time-consuming. Therefore, we recommend you use a social media video maker that will format your videos for each social media platform in just one click. Moreover, don't forget to use proper hashtags and to write a video description with relevant keywords. This will boost your SEO rankings and attract more visitors to your social media profile and your website.
Tip #9: Test, Analyze, and Iterate
Measuring and analyzing the results of your video during and after the campaign is extremely important. This allows you to view how your viewers engage with your content and share it. You can keep track of your key metrics in Google Analytics or through your favorite social media insights, such as: the number of new subscriptions, the number of likes and shares, the number of engaged people…
Ready to create your first social media video? Contact us
Do you want to create social media videos for your platforms? Then, Pitchy is the social media video maker you need. The best for marketers to attract consumers, with any tupes of videos on linkedin, facebook, instagram or tik tok. Choose among different video formats, make great videos, online videos, a great opportunity to boost your visibility, or to make an announcement.We offer you all the tools you need to help you fulfill your marketing goals. Pitchy is the perfect tool for your business, a great video editor at a reasonable pricing, for users that have never done video before. Available on ios and smartphones: after your subscription, you can choose among different templates, crop your scenes, add stickers, watermark and images.
If you're interested, feel free to ask for a demo.
Subscribe to our newsletter
A demo…?
Let's take 30 minutes whenever you would like to
Complete demo
Examples of customer video creations
Offers and prices
Book a time slot in one click
Explore more resources...