28 août 2023
How To Make A Good Video Montage?
By Marc Burger, Content Manager
With a good video montage maker, you won't need to call in an agency for your corporate videos.
There's no such thing as conveying a well-crafted message in a video that will arouse your viewers' emotions and engage them easily in a short amount of time. That's why video montage has become more and more important. Used firstly in cinema to add a dramatic effect, video montage has also become a powerful storytelling tool in social media as well.
However, getting to engage your audience through a powerful video montage is not as easy if you're a beginner. Indeed, many people don't know where to start with video montage if they never produced or edited videos.
Fortunately, there's good news: creating a video montage is not that complicated. With the right video montage maker and by following simple steps, you can create videos that will serve your marketing and storytelling goals.
Pre-production Phase: Planning for Success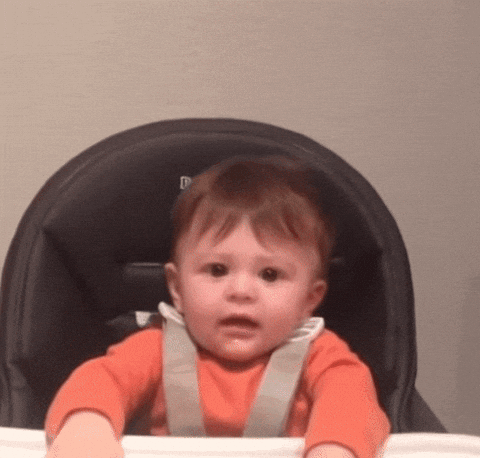 Without careful planning, chances are that your video will fail as well. Consequently, you must choose your video idea and start working around it. Thus, your initial video concept will drive the entire production process and influence your montage as well. Indeed, you'll know what kind of message you want to convey to your audience.
First, you can plan for success with storyboarding. This process is extremely valuable because it will enable you to plan your shots and sequences in advance with simple drawings and text bullets. Also, it helps you craft a story from the beginning to the end without hassles.
Moreover, selecting the right footage is equally important because images are very powerful in a video montage. If you want to feed impactful information to your audience, you must choose the right sequences that align with your values and your brand. Therefore, don't hesitate to identify the relevant filmed sequences and photos that you have on your camera and/or your smartphone for a maximal effect.
Once you have identified what you want to use, you will insert them in video templates found in your video montage maker.
Organizing Your Footage: The Foundation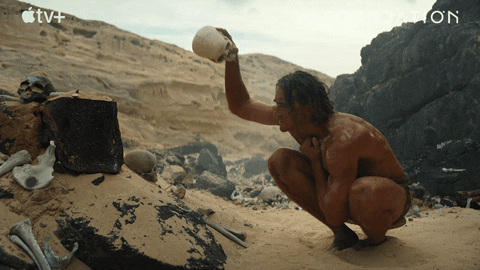 Just like good housekeeping, file management is very important to use your video clips, your photos, your audio files and other assets effectively. Indeed, good file management enables you to:
· Help you recall what assets you have
· Find your files more easily
· Store your footage more efficiently.
Organizing your files is very personal and depends on the way you enjoy working. However, good file management includes the use of repeatable folders to keep everything collected. Many online video montage makers do offer this possibility. But you must not use lots of folders to keep some memory in your video editor's workspace.
Once you have created your folders, you must name your files with metadata and keywords to identify your assets quickly and effectively. Indeed, cameras and phones give very generic names to your assets and do not facilitate their identification. For instance, you can name your folders with the following elements:
· Incremental numbers
· The location name where the video was shot
· The name of the scene of the shoot
· The type of camera used to record it.
Video Editing: Weaving the Story
Video editing is very important in the video montage process. Indeed, a good video editor has a lot of features such as adding music, titles, and transitions; or combining, cutting, and framing several files together. You must follow several steps to edit your video and get the best video montage for your marketing purposes.
Choose the Right Video Montage Maker
You will choose your video editor depending on your level and budget. For instance, if you are a beginner, you can use a free software with basic montage features. However, if you want to produce more professional videos, you will choose a video editor with more powerful features.
Creating a Timeline
A timeline enables you to arrange audio and video clips in a chronological order. Once you have arranged your files in your folders, insert them in your template and add different tracks according to the file. Don't forget to save in the process to avoid losing your work in case of freezing.
Cutting and Trimming
Cutting and trimming your videos is essential to get rid of unnecessary content and maintain a smooth flow in your video. Cutting your video is quite simple. All you must do is to drag and drop your video into the timeline within your template. Then, drag the sidebars of the clip to trim the extension. You may use your video editor to do this. However, you also have several apps which enable you to cut and trim your videos effectively.
Transitions with Video Montage Maker
Transitions are effective according to how well you can fit different shots together. They are very important because they create a cohesive narrative by structuring the video from the first shot to the last. There are several forms of transitions such as the wipe, the dissolve, and the split-cut.
Music and Sound
A song is the best accessory to convey the proper emotion to your audience. That's why we advise you to choose music that aligns with the emotions contained in your video. If you don't know what kind of music you must choose, don't worry! Many video editors have a library of royalty-free music where you can choose what you want.
Text and Graphics
Using text overlays, titles, and graphics are a great way to enhance your video without dialogues. Indeed, they convey lots of information while remaining entertaining as well.
Timing and Pacing: Keeping it Engaging
Did you know that the timing and pacing of your video could affect your audience's emotions? Once you decide the tone of the video, you will construct the pacing that will convey the emotions you want. For instance, quick pacing can increase the dramatic side of a scene. On the contrary, standard pacing brings peace to the viewers.
Another way to create a more immersive experience involves syncing the visual action with music. Adding a soundtrack to your video creates an entire new dimension into it because it multiplies the emotions you want to convey. This has been understood for many centuries, especially with silent movies.
Visual Effects and Color Grading: Adding Flair
A good video montage involves having living videos. Your videos shouldn't look dull! That's why color correction and grading will help bring more color saturation in your videos and add more flavor to them. Moreover, you may use visual effects and watermarks to add style and creativity to your video montage.
Review and Feedback: Seeking Perfection
Once your video montage is completed, you must review it. You can start with self-review where you assess your own work and make the necessary adjustments if you're not satisfied. However, you can also share your video with your creative teams and collect their feedback. This is very important because it enables you to involve your teams in the creative process and you can collect fresh and unprecedented ideas as well.
Exporting and Sharing: Taking it to the World
Once you have collected your feedback and that you have the final version of the video, you may want to share your masterpiece with the world. You can click on the "Export" button and share it on your different platforms. Whether it's social media, YouTube, or Vimeo, you can download your video and finally convey your message to your viewers.
Summary: how to make a successful video montage
To conclude, a successful video montage includes seven steps:
· A preparation of planning to get the most successful videos
· The organization of your files
· The editing of your videos to deploy your story and control the narrative
· The timing and pacing of your videos to keep them engaging
· The addition of flair with visuals and colors
· The importance of seeking feedback and reviews`
· The sharing of your video with your audience as you see fit
Ready to start your first video montage? Contact Pitchy
What about you? Would you like to use an online montage maker with a selection of video templates, seamless transitions, watermark and motion titles?
If you want to start the production of your video montage, don't hesitate to contact Pitchy. Our online video montage maker has all the key features you need to help you succeed, from storyboarding to video editing and correction. If you're interested, feel free to ask for a demo.
Subscribe to our newsletter
A demo…?
Let's take 30 minutes whenever you would like to
Complete demo
Examples of customer video creations
Offers and prices
Book a time slot in one click
Explore more resources...